Who is using our software?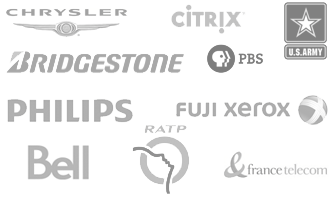 Self-employed workers, freelancers, small and medium-sized businesses as well as major corporations. Our software solutions are intended for all companies wishing to improve their efficiency and their productivity. We have software to help you track the time worked on projects by your employees or manage your service department or workshop. Our software solutions, offered as a cloud-based application (SaaS), are trusted by clients in more than 75 countries on all continents.
Free technical assistance!
We are proud to provide completely free technical support for all our software solutions. Our software are also continuously updated to ensure our customers' complete satisfaction.
Latest news and information
(2022-04-13)
NewWaySERVICE promo video . NewWaySERVICE is a work order management software that allows you to track service requests received from your customers. Visit to create your free trial account :-) https://t.co/dkev0VzRk8 (2022-03-18)
OroTimesheet - Promotional video OroTimesheet is a timesheet software that allows you to easily track the time worked by your employees on your different projects. More info at https://t.co/sg8GgLyByr (2022-03-17)
OroTimesheet - Promotional video https://t.co/dJshdGf5DK (2022-03-14)